Enterprise Digital Nervous System (EDNS) is THE source of truth for decision-making. It mimics how people in organizations make complex strategic, operational, and corrective decisions, considering context, situation, and probabilities. EDNS can synthesize best practices with enterprise-wide data to determine the optimal path of decisions by role to meet enterprise-wide objectives. Beyond providing insights, it proactively takes action and makes recommendations to help course correct and improve performance as conditions change in real-time.
We Transform & Orchestrate Outcome Execution with A Network of Situation-aware AI Agents by:
Capturing Important Enterprise Signals and converting them in Outcome Oriented Decisions & Actions.
Driving Improvements continuously by learning optimal sequence of decisions and actions using AI.
Focusing on Outcomes that matter to your customers, your business and your employees.
Leveraging the power of advanced AI built using Neural Networks & real-time Optimization Models
ExperienceFlow.AI is the first-of-its-kind Enterprise Digital Nervous System powered by AlphaGo-like AI agents that outperform best-in-class humans in any role. This system significantly simplifies business operations and provides substantial improvements in financial and customer outcomes.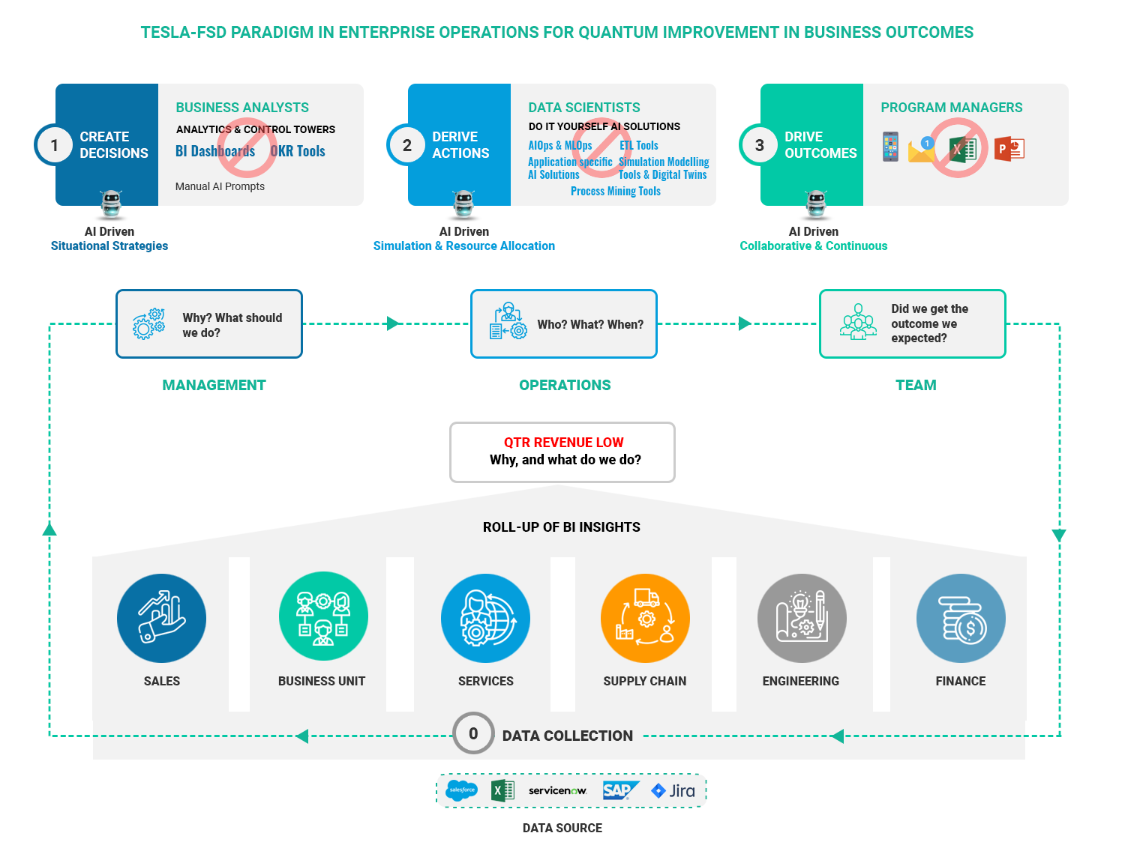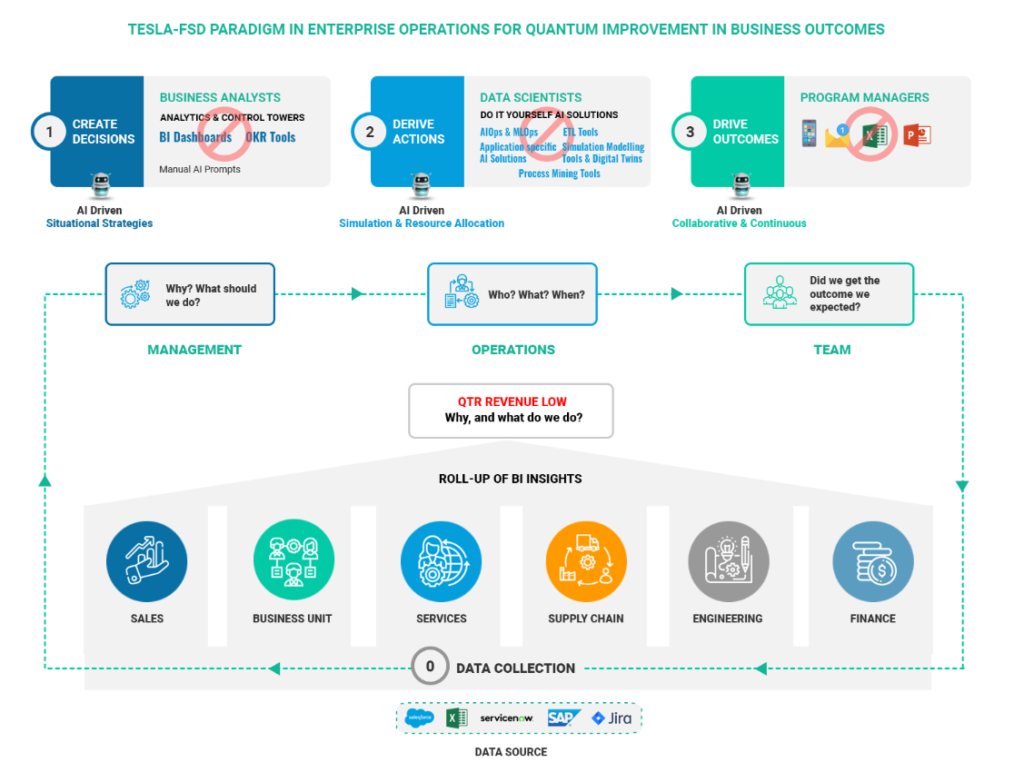 Enterprise Benefits: What's in it for Your Business?
Improved Enterprise Outcomes
Dramatically improve KPIs most important to enterprise success – Revenue, Profit, and Customer Experience.
Perform at Superhuman Speed
Automate decision-making in real-time that considers enterprise goals, best practices, and company experience.
Align by Role Automatically
Enterprise-Wide Multi-Role Alignment – Automatically orchestrate decisions and actions by role that are focused on driving enterprise-wide KPIs.
Improved Decision Quality
Virtually eliminate negative consequences from poor decision-making caused by data silos, lack of information flow, and inexperience of talent.
Eliminate Repetitive Thinking
Automate decision-making that is complex in nature but is repetitive and based on analyzing the same set of inputs.
Start seeing results immediately without having to integrate enterprise systems.